Kayak fishing at night can be a great way to catch fish that you might not otherwise have an opportunity to catch. However, it's important to be safe when you're out on the water after dark. In this blog post, we'll discuss how to use kayak lights for night fishing and paddling. We'll also talk about some of the safety concerns that you should keep in mind when you're out on the water at night.
A Day Spent With Water Is Never Waste of Time…!
When it comes to kayak fishing, using the proper lighting is essential for both safety and success. Many kayak anglers choose to use kayak lights for night fishing, as they offer a number of advantages.
Ever gone fishing at night?
It's a lot of fun, yet it can also be really productive. But you need the appropriate equipment if you want to get the most out of your night fishing adventure. A decent set of kayak lights and its proper uses are among the most crucial pieces of gear. We'll cover all you need to know about how to use kayak lights for night fishing and paddling here.
Anglers looking for a little extra time on the lake are now more likely to launch before sunrise, paddle after sunset, and fish through the night. Fortunately, night-fishing lovers and novices alike have access to a number of LED lights and other kayak lighting options.
You May Also Like:
10 Best Kayak Led lights for Night Paddling and Fishing Trips 2022
What Lights Are Required On A Kayak or Canoe At Night-Nighttime Kayaking
Best Top 5 Safety Whistle For Kayaking in USA – New Update
Top 10 Best Portable Waterproof Power Banks For Hiking and Backpacking 2022 – Good For Night Paddling as well.
40 Best Kayaking Gift Ideas for Kayak Lovers
What to Wear Kayaking or Canoeing in Summer?
The 5 Best Inflatable Kayaks for Fishing: Everything You Need to Know
What Are Kayak Lights?
Kayak lights are an important safety device for kayakers. They help other boaters see you in low-light conditions and can make a big difference in preventing accidents. In other words, Kayak lights are a type of light that is specifically designed to be used on kayaks. They are typically waterproof and provide illumination for both the kayaker and any other kayakers nearby. There are many different types and styles of kayak lights available on the market, so it is important to choose the right one for your needs.
Guide For How To Use Kayak Lights For Night Fishing and Paddling
Even if you're a beginner or seasoned fisher, using kayak lights for night fishing and paddling can expand your options. If you have the appropriate information, you may easily find your way across dark waters to locate excellent fishing locations that are otherwise unreachable during the day. Additionally, fishing at night can be a lot of fun. It's an experience unlike any other, and every angler should give it a shot at least once!
If you are really worried about how to use kayak lights for night fishing and paddling, there are a few things to keep in mind.
It's crucial to use lights made especially for kayaks in the first place. By doing this, you can be confident that they won't slide off or break easily and will be strong enough to survive the environment.
Second, carrying additional batteries is a good idea because you never know when you'll need them.
Finally, exercise caution in fishing in waters that are obscure or uncharted. There are numerous potential problems, therefore it's crucial to be ready for the worst.
Using kayak lights for night fishing and paddling may be a safe and enjoyable method to learn about fishing if you have the correct equipment and a little common sense. What are you still holding out for? Take your lights and head out to sea! 🚣🏻
Amazon Choice – Kayak LED Light
Do Kayaks Need Light At Night?
The answer is unquestionable yes. ✔️✔️
Safety Comes First!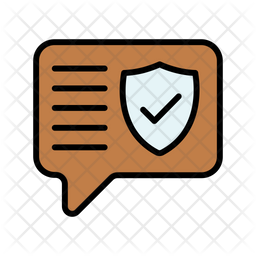 A vessel under human power must display an all-around white light in sufficient time to avoid a collision, according to U.S. Coast Guard regulations. In other words, paddle and pedal operators can get by with a flashlight, but they shouldn't.
Guyton Thorne, an expert with Ocean Kayak, explains that:
"It is a whole different world at night,"

Ocean Kayak pro Guyton Thorne
This means that at night "it is a totally different universe." in other words Knowing the currents and circumstances is just as crucial as having the appropriate lighting and tools.
A Day Spent With Water Is Never Waste of Time…!
Fishers have been debating whether or not kayaks require lights at night for years. While some people adore them, others think they are a complete waste of time and money.
It is ultimately up to each individual angler to decide whether or not to utilize kayak lights for night fishing and paddling. There are many things to think about, such as the kind of water you'll be catching fish in and your experience level.
In spite of this, there are a few benefits to employing kayak lights for night fishing and paddling.
Kayak lights can, first and foremost, improve your vision. This is crucial since it might be challenging to spot obstacles in your path in dark or murky seas.
Second, fish can be drawn to your kayak by using lights. Using kayak lights can give you a significant edge during night fishing and paddling because many different species of fish are drawn to light.
Last but not least, kayak lights may be a safety measure. When fishing in the dark, a lot of things might go wrong, so it's necessary to be ready for the worst.
Too Many fishermen have elevated their use of kayak lights and nighttime fishing and paddling to a new level despite the fact that they are enjoyable and useful. These techies have installed lighting to the deck and below the deck in addition to the necessary safety lights.
When it comes to the use of kayak lights for night fishing and paddling, LED strip lights are ideal for kayak fishermen who fish at night. SuperNova lights have been installed inside and exterior on Michael Guyer's Wilderness Systems Ride 135 by Hook 1 pro. He attached a thin ribbon of Supernova LED lights to his bow, stern, cockpit, and even the hull using an incredibly tenacious adhesive. The lights consume relatively little electricity, he says, and are connected to a 12-volt rechargeable battery.
Some lights for kayak fishing have purposes other than just lighting the night. Bug Lights from Wild Cat Lighting are available; they mount inside the kayak and generate an amber light that frightens off pesky insects and prevents interruptions to a fishing excursion.
Highly Rated Kayak Navigation Light On Amazon
How To Install LED Lighting In Your Kayak
As an avid kayaker, you may be looking for ways to make your kayak more visible on the water. One way to do this is to install LED lighting. LED lighting is a great way to improve your visibility, and it can also help you find your way back to your campsite after a long day of paddling. In this blog post, we'll show you how to install LED lighting in your kayak.
6 COMMON MISTAKES ANGLERS MAKE NIGHT FISHING
While night fishing can be a great way to relax and enjoy the outdoors. Anglers who are new to night fishing and paddling can often make common mistakes that lead to poor results. The six most common mistakes are failing to adjust to the darkness, not using the right gear, not using the right type of tackle, not using a headlamp, not being prepared for the weather, not being patient not using bait properly, not paying attention to the wind, and not paying attention to the temperature. By avoiding these mistakes, anglers can have a much more successful and enjoyable experience when night fishing and paddling.
Introducing The Kayak Lights Wizard
Romel Labrador, who creates custom kayaks, is known as "The Wizard" for his skill in modifying pre-existing kayaks with lights and accessories. According to Labrador, LED lighting technology is currently quite popular in the public safety sector. Labrador is an expert in the newest technology because he designs and installs lighting and equipment on police cars and ambulances for his day job.
A word of warning concerning LED lighting for kayaks is added by Labrador at his home workshop: "Lights are now pretty pricey for what they are. You mostly pay for the way the light attaches to the kayak. According to Labrador, the same manufacturer makes the majority of LEDs, and "execution is what you pay for."
A Day Spent With Water Is Never Waste of Time…!
When selecting the ideal kayak light for night fishing and paddling, there are a few factors to take into account. The most crucial element is brightness. You need a light that can be seen from a distance and will enable you to observe the fish and underwater structure.
Battery life is another significant consideration. A light that goes out after an hour or two of use is not what you want. To spend the entire night on the lake, look for a light with long battery life.
Lastly, think about the light's size and weight. You don't want a large, unwieldy light taking up a lot of room in your kayak. Pick a light that is small and lightweight so you can stow it conveniently in your kayak.
What Kayak Lighting's Future Holds?
Kayak lighting appears to have a bright future. There is constantly a need for cutting-edge solutions, and kayak lighting is no exception.
The introduction of LED lights is one of the most exciting recent advancements in kayak lighting. LED lights are ideal for kayak fishing since they are incredibly bright and consume very little power.
The introduction of wireless kayak lighting is another great advance. You no longer have to be concerned about tangled connections and cords thanks to wireless lighting. Simply affix the light to your kayak to enjoy hassle-free nighttime fishing.
As the Labrador says, "less is more." Some people understand that adding too many lights is inappropriate. There are many different types of kayak light users; some only want to draw attention, while others want to put on a flashy show with a fully equipped tournament fishing machine. These professionals assert that there are no restrictions on the kinds of lighting systems kayak fishermen can create.
So use kayak lights to make sure you have the proper equipment for your next night fishing and paddling adventure. You may have a successful and pleasurable night fishing and paddling expedition with the correct kayak light.
Can I Make My Own Homemade Lights For Paddling and Fishing at Night?
Everything can now be accomplished through DIY thanks to modern technology, and kayak lights are no exception. An only white light must be installed on vessels less than seven meters to prevent collisions. As a result, you now have the opportunity to create DIY lights that are completely personalized.
To be sure you are following their rules, check with the boating authorities in your area. For the safety of everyone on the water, being visible to other boats is crucial when kayaking at night.
DIY Kayak Lights: Cheap and Easy Night Fishing Setup
While covering the topic of how to use kayak lights for night fishing and paddling, it is also important to add similar desires related to kayak lights and night paddling. We know that you must be thinking of how you can add and make the Kayak Lights on your own for your kayak or canoe?
As we know well that most kayakers enjoy night fishing and paddling, but not all of them are aware of how easy it is to add lights to their kayak so they can fish at night. This is a simple and cheap DIY project that anyone can do, and it only takes a few minutes.
DIY kayak lights are a great way to add detail to your kayak and make it more visible at night. Kayak fishing at night can be a great experience, but it's important to be safe and visible. In the below video clip, we'll get to know well, how to make your own kayak lights for a cheap and easy night fishing and paddling setup.
How to Evaluate If I Need A Kayak Light
When kayaking at night or in bad weather, you need a kayak light. Your safety and the safety of others are guaranteed by illumination because it makes it possible to be seen and avoid collisions. Strobes are useful for signaling assistance in situations both during the day and at night.
Whether it's a kayaking sport, adventure, or tour, kayaking is typically a daytime pastime. In warm weather, many people want to visit the water. Most kayakers miss the necessity for a kayak light because of this. Some people, however, prefer to spend their free time at night and in the summer. Therefore, it is highly advised to install lighting equipment on a kayak to meet the various needs of paddlers.
Additionally, you should research your state's regulations regarding kayak lighting. No matter if you want to paddle during the day or at night, some laws mandate that kayaks be equipped with lights.
You should also use the weather in the area where you plan to kayak to determine whether or not you need lighting.
For example, reduced visibility during the winter makes it highly advised to have illumination systems on your kayak to improve vision and prevent accidents.
Conclusion For How To Use Kayak Lights For Night Fishing and Paddling
A crucial piece of gear for night fishing and paddling is kayak illumination. It can improve your ability to spot fish and underwater structures as well as increase the visibility of your kayak to other boats. Think about the brightness, battery life, weight, and size when selecting a kayak light.
In this blog, we have a lot of effort to provide you with a complete guide on how to use kayak lights for night fishing and paddling. As you can see from the paragraphs above, we have gathered a lot of information about how to use kayak lights for night fishing and paddling for you. In addition to the written content, we have also included some video tutorials from other channels to help you understand well.
Another reason we're gathering this data about how to use kayak lights for night fishing and paddling and all other issues that you may face related to kayak led lights is so you can read the whole info at once. I hope appreciate our effort for you.
Kayak fishing with LED lights is a terrific idea, and wireless illumination is also gaining popularity. Therefore, be sure to have the appropriate kayak light for your upcoming nighttime fishing trip. Thank you for reading my post about how to fish at night while paddling a kayak.
I hope you found this blog about How To Use Kayak Lights For Night Fishing and Paddling informative and entertaining. If you discover something incorrect or obsolete (pricing not mentioned, as it is always changing :), please leave a remark below and I will correct it as soon as possible. Thanks for reading this article.
Enjoy Informed & Cool 🌙 Night Kayaking! 🎣🙂